Who we are
Herman Teas from Ceylon is an independent Global Luxury Tea Brand, and is produced at the family owned Handunugoda tea estate nestled in Southern Province Sri Lanka. Our team is driven by deep passion and commitment in revealing the allure of tea as a health beverage.We at the Handunugoda tea estate, do not mass produce our exquisite teas in an industrial manner; we are artisanal producers of highly sort after world renown, Luxury Teas. Our tea Collection is exclusively created and handmade by the sole proprietor Herman Gunaratne himself. High-quality whole leaf tea is sourced from local tea gardens using only Orthodox methods of tea production, and can be brewed several times.
Our teas have won many acclaimed international awards, and among them is the highly sought after award for the 'Most Innovative Tea' at the 'Anuga Fair in Cologne' for its Signature Selection's Ceylon Souchong, Saphire Oolong, and Flowery Cammellia.Herman Teas advocate in bringing fairness of business to the workers and building communities through our 'Tea without Tears' initiative.
Vision
To be the Leader in Luxury Teas' with Significant Global Presence.
Mission
Delight the expectations of customers and consumers around the world with our exotic teas, whilst adding value to the lives of our employees and stakeholders.
Our Uniqueness
1. Signature Taste:
The only tea estate in the world situated in close proximity to the sea, creates the distinctive flavour of our teas.
2. Pure Ceylon Tea:
100% Ceylon tea unmixed / original tea with all natural flavours, grown in an insecticide and pesticide free environment and is grown and sourced from a single tea estate.
3. Garden Fresh:
Handpicked and packed at our tea gardens to ensure freshest and finest tea.
4. Orthodox Tea:
Traditional tea crafting methods with time tested techniques perfected through centuries of tea production.
5. Tea without Tears:
Fairness in the business of tea with benefits flown to the workers and their communities.
Credentials
Award by the National Chamber of Exporters as the Best small scale exporter.
'Most innovative teas in the world at The Anuga Food Fair' in Cologne Germany.
Virgin white tea is marketed and servecd at several luxury tea boutiques around the world, and amongst them is the coveted luxury tea salon Mariage Frères International of Faubourg Saint Honore, Paris.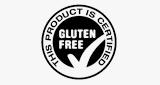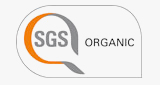 Services
Horse Back Rides
HORSEBACK RIDES along the Handunugoda Trail.

Say Hello to our thoroughbred "Attorney" who hails from a high calibre racing pedigree, He is friendly among children and adults alike and is always ready to go on long strolls on the estate trail.

Private rides can now be arranged to suit your needs. Our rides start at 10 am and finish around 5 pm after a cup of tea at the Tea Estate

(All riders must be eight years of age or older. There is a weight limit of 150 pounds.)

For reservations and rates please inquire at the desk or contact us on +94777713999, email us on info@hermanteas.com
Travel in Luxury
Travel in style and comfort, arrive in the luxury of our Toyota Land Cruiser Luxury SUV.

Private VIP tours and excursions can be organized to suit your needs, may it be a day trip sight-seeing the beautiful city of Galle or a Jungle Safari conquering the Yala or Udawalawa National parks, Our Luxury SUV will make sure you travel safely and comfortably.

For reservations and rates please inquire at the desk or contact us on +94 777 713 999, email us on info@hermanteas.com